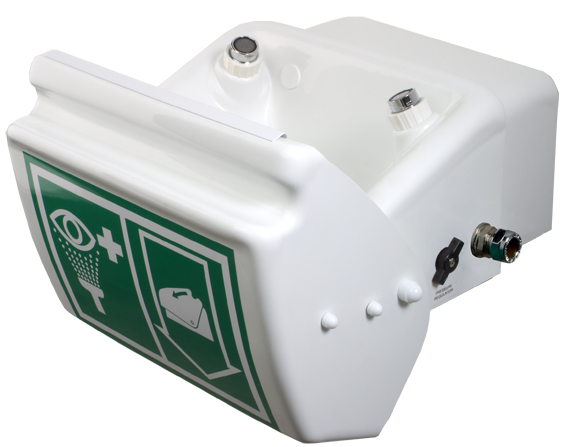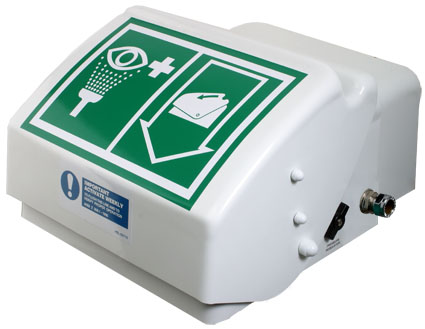 Wall Mounted Covered Eyewash
$566.50
Designed in accordance with AS4775, ANSI and EU standards, this wall-mounted eye/face wash with integral lid is intended for indoor and outdoor use.
Integral lid connects to the water valve for automatic operation when the lid is pulled down. The lid also ensures that the bowl remains clean and free from contamination
High flow rate aerated diffusers provide an improved washing action and prevent further injury to the eyes
Flow regulator valve ensures an optimum water flow
Description
Reviews (0)
Specifications
Description
H-STD-45GEmergency Eye/Face Wash – Plumbed in wall-mounted emergency eye/face wash with integral lid to protect the bowl and diffusers against dust and debris.
This AS4775 compliant, plumbed in eye/face wash is designed to be quick and simple to operate with high flow rate aerated diffusers for improved washing.
MATERIALS OF CONSTRUCTION
EYE/FACE WASH BOWL/LID Acrylic Capped ABS
SERVICES WATER INLET 1/2" Female BSP
DESIGN OPERATING PRESSURE 2.0 to 6 BAR G (29 to 87 PSI) (higher supply pressures accommodated with the incorporation of the optional pressure reducing valve)
MINIMUM FLOW RATES Eye/Face Wash: 12 litres/minute minimum (3 US Gallons)
ENVIRONMENTAL OPERATING TEMPERATURE
MINIMUM AMBIENT OPERATING TEMPERATURE 5º C (41º F)
MAXIMUM AMBIENT OPERATING TEMPERATURE 35º C (95º F)
ACTIVATION/OPERATION
EYE/FACE WASH Pull lid forward to operate (optional foot treadle control for hands free operation)
DIMENSIONS (WxDxH) 320mm (12.6in) x 362mm (14.3in) x 227mm (
---
Only logged in customers who have purchased this product may leave a review.